---
Click on the album title below to read reviews of it.
| Crimes Of Virtuosity | The Apocalypse Chime | Son Of Man | Octoglomerate | Atlantis Rising | Fifth Angel |
Crimes Of Virtuosity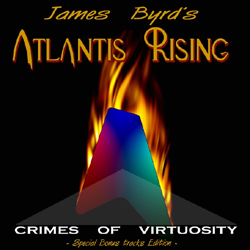 VIRTUOSITYONE.COM
Lion Music have seen fit to offer a special edition of the classic album "Crimes Of Virtuosity" from James Byrd's Atlantis Rising. The album was originally released back in 1998 on the Mascot label (JVC Victor in Japan), presumably Byrd's retained the rights to the original master tapes and so offered it to his current label Lion Music and also threw in all new artwork and packaging plus 2 bonus tracks not previously available on the original release - namely "Shot Down In Flames" and "Bolero No.46 Mvt 1".
Stylistically "C.O.V" saw Byrd pay tribute to his influences through a collection of original songs which all bear the distinctive Byrd sound yet show glimpses of the classic rock music of the 1970's. Those expecting an orchestrated release ala Byrd's Flying Beyond The 9 or Anthem may well be a little surprised to hear a more straightforward rock sound with just some odd touches of keyboard to round out the sound. Of all Byrd's band albums Crimes Of Virtuosity is arguably his most guitar intensive, however, Byrd's skill at arranging and creating engaging music never allow the guitar to overshadow the song. Crimes Of Virtuosity is home to some of the finest guitar work committed to analogue tape - yes analogue - COV was recorded pre digital and has a superb warmth to the sound, it may not be as super clear as Anthem but it is no less poorer for it. Listening to the albums with headphones on is a wonderful experience to hear all the warmth on the guitar and the drums of Chase Culp.
Opener Prelude In Sea is a short intro that segues into the blisering Metatron. This track is one of my all time favourite Byrd compositions and home to an almost Rainbow (Rising era) type delivery, the fast paced track gives Byrd plenty of scope to showcase his formidible fretboard skills yet show an equally deft touch in composition. Kendal Torry belts out the lyrics with great power (coming across like a mix of Bruce Dickinson and Ronnie Dio), I defy anyone not to get excited when they hear this track.
A heavy cover of the Andrew Lloyd Webber/Tim Rice classic Heaven On Their Minds (from Jesus Christ Superstar) is an excellent fit for Byrd's skills. Home to some Blackmore inspired lead work the tracks finest moment comes when the band are grooving on the theme - listen to Chase Culp's excellent drum work here - a classic cover.
We then get the first of our bonus tracks with the biting Shot Down In Flames. Arguably the most intense Atlantis Rising composition to date we have some scolding lyrics and blistering lead work from Byrd which follow up an excellent start which sees Byrd play on the Star Spangled Banner theme briefly - A worthy addition to the Byrd catalogue.
The intensity calms down for the delicate ballad In My Darkest Hour, another corker of a track with a good mix of acoustic and electric guitar work, Torry's vocals here are superb. The emotion again is undeniable and this is as good a starting place as any for newcomers to start.
Hendrix type chordal flurries open The Hunted Heretic. Again some beautiful guitar histrionics weave between the verses. The lyrics centre on someone commenting on life from the grave 'But now that I'm dead - I can speak my mind, The blind see the dead - but they don't know our kind'. Some more great wah solo work blends perfectly with Kendall's soaring voice. James' solos here remind me of the sonic tapestries Uli Jon Roth laced throughout his 'Electric Sun' albums.
Jane is up next and its the first instrumental of the album, home to a nice mix of acoustic and electric lead work the track is full of exquisite fretwork with beautiful melodies and phrasing.
Get Free is another slice of Hendrix inspired rock, the track does remind me a little of the direction Byrd took on the Son Of Man album but this time with vocals. The lyrics are equally as deep centring on religion and the seven deadly sins.
Storm King is another highlight with a vintage Deep Purple feel thanks to its bluesy meets classical direction. Kendal Torry's vocals run the range of expression and which merge well with Byrd's inspired guitar lines which showcase a great jazzy feel.
Next up in Bolero No.46 Mvt.1, perhaps better known in the neo-classical rumour mill as Byrd's Bolero. This is the second bonus track on the album and is a movement from a guitar concerto Byrd was working on but ran out of funding for during the COV sessions. Essentially you have a slice of stunning classical music with the electric guitar as the prime soloist - sound familiar? Well this actually predates Malmsteen's Concerto by a few years. Those that have heard Avianti Suite from Flying Beyond The 9 will have some idea of what to expect, but as the name suggests Bolero serves up a more Mediterranean vibe, the playing and composition are both flawless making this a more than worthy addition to the album.
Goodbye My Love opens with Byrd's perfect vibrato over some Pink Floyd-ish keyboard strains before changing direction into a heavy rocker. Clocking in at over 7 minutes the track gets plenty of time to tell its tale musically and lyrically and after a few spins really hits home as another highlight.
The frantic Going Home closes the album with full metal glory, lyrically and vocally the track also delivers the goods whilst Byrd's solo is as good as you hoped it would be with Hames really letting fly. A great way to end great album.
Crimes Of Virtuosity was a very strong album when it was originally released and I am pleased to report that 8 years on it sounds as good as ever and lyrically even more relevant. The two bonus tracks and new artwork (done by Byrd btw) make this is an essential purchase even if the album is already owned. COV is quite different in places to Byrd's work both and pre and post COV but that unmistakeable Byrd trademark is there on every track in spades, the album is very varied and really none of the tracks sounds like a 2nd hand Malmsteen as some less then enlightened critics saw fit to pin Byrd down as earlier in his career. Fans of classic rock will find a lot to enjoy here as will the guitar enthusiast.
Overall Crimes Of Virtuosity is a must have addition for any rock/metal fans collection.
Rating : 97%
HARD ROCK HAVEN
by John Kindred
Staff Writer
Comments: In today's music scene, trends come and go. Whims of youth often dictate the flavor of the month for many music groups. And the corporate labels turn their backs on talent in favor of dollar driving revenue that comes in the form of regurgitated, reformulated concept bands.
There are many professionals in the music industry, whether musicians, producers or engineers, who know of James Byrd, the musician, artist, composer and guitarist who resides in Seattle. Byrd is quite possibly one of America's finest guitarist, who should be more widely known yet success on a grand scale has eluded him more often than not.
James Byrd has been a fixture of the Seattle music scene since 1983 when his then band Fifth Angel, was discovered by Mike Varney and together the band and Varney produced their first record. The album was progressive for the time and met with stellar reviews. By 1987, the band had been taken on by Concrete Marketing and Management and soon landed a 7-album deal with CBS Records. The debut CD was re-released and the band was on the verge of tasting the success they had all strove for. With a deal signed and the possibilities for large monetary earnings the band went through a major shakeup, and Byrd found himself no longer in the band he had created.
By '88 Byrd had returned to Shrapnel Records, releasing his next project under his own name James Byrd's Atlantis Rising. Byrd went on to release his first instrumental release Octoglomerate in 93' and followed up with his next instrumental disc Son of Man in '95. With Son of Man Byrd received an endorsement from a Swede who never gave any '80s guitarist the time of day, Yngwie Malmsteen. Byrd returned again in '96 with former Lynch Mob vocalist Robert Mason for his fourth solo release the Apocalypse Chime.
'97 brought the release of Crimes of Virtuosity. Four years later Byrd returned with what has been described as Symphonic Progressive Metal on Flying Beyond the 9 and Byrd continued this new avenue of exploration on 2003s Anthem.
In the here and now of 2005, Byrd is re-releasing Crimes of Virtuosity on Lion Records. Not happy with the mix on the CD that showed up in certain territories on the '97 release, Byrd delivers Crimes of Virtuosity mastered they way his ears heard the music. Byrd's guitar style is in the vein of many neo-classical shredders but Byrd brings to the table melodic thought and progressive ideas that keeps him from being pigeonholed into the often repetitive nature of the neo-classical guitarist.
Crimes of Virtuosity can be described as meaty and heavy; the guitars are powerful and the instrumentation is precise and adventurous. Dabbling in rich acoustic textures, sonic layers of warm distortion that are heard in the rhythm and lead guitar work provided Byrd. Byrd was not alone working on delivering Crimes of Virtuosity to his fans and critics. Singer Kendall Tory provides the grit and growl that make Crimes such a solid release. His vocal prowess is on par with his peers and provides the perfect compliment to Byrd's guitar work. Rounding out the lineup was drummer Chase Culp and bassist Randy Matthiessen.
Opening the CD is the instrumental track "Prelude at Sea" which after 27 seconds takes us in the hard hitting "Metatron." From the get go the lead guitar burns over the rhythm guitar before Mr. Tory enters the fray. A sitar and a mid eastern vocal opens up track 2 "Heaven On Their Minds," dramatic solos abound under Tory as the verse takes off. Soon you are met the melodic tonalities of both Tory and Byrd as the vocals and guitar interplay with each other. The lyrics are strong featuring the social commentary that Byrd is known for writing.
"Shot Down in Flames" sees Byrd open with a neo-classical solo, before the ruckus of the song kicks into gear. Another political and social theme carries the song from beginning to end. "My Darkest Hour" is just beautiful song, and is the first time we hear the acoustic texture as Byrd leads us into this stellar track. Haunting, riveting the song sums up what is missing within the realm of today's main stream music, which is great orchestration and compositional thought. The lead work here is phenomenal and expressive and Byrd proves that speed isn't the epitome of a great solo. Lyrically introspective, the song delves into the seeking of knowledge and finding out the cost of that venture.
"The Hunted Heretic (When I Was Young)" opens with a whah pedal riff and has a loose, spacious and uncluttered feel. The buildup to the chorus is melodic. Song number 7, "Jane," is the first instrumental track on the disc. Written by Byrd and Mattiessen the song opens with an acoustic intro and is a nice melodic piece that features beautiful acoustic classical guitar melodies. "Get Free" throws us right back into a more up tempo rockin' song. Just sing the chorus to yourself, "Get Free," and feel the power.
"Storm King" opens with an organ intro, ala Deep Purple. The song has a very Purple vibe. The rhythm pulses under the vocals as a clean guitar solo is played. The song slowly builds up to its crescendo, the chorus, where the instrumentation collides in furious fashion. Lovin' it now! "Byrd's Bolero" is the new track added to the re-release of Crimes. The song opens with a powerful orchestrated intro before dropping you into a piano melody and builds back into heavy guitar solo and then again returns to the piano. This interplay goes on throughout the song and is a masterful composition.
Haunting synth and guitars lead us into the nearly 8 minute epic, "Goodbye My Love." Brilliant vocals, lyrics and instrumentation are a highlight. Crimes of Virtuosity closes with "Goin Home." Another driving composition continues highlighting the guitarist and the vocalist. And after over an hour of music, as the song says, "this is where it ends."
A very dramatic and powerful finish, one would hope that the interest in James Byrd will be peaked by the re-release of Crimes of Virtuosity. You can't go wrong discovering the brilliant works done by Byrd and company. Do yourself a favor and discover his music for the first time or rediscover Byrd all over again.
HRH Rating: 8.5/10
METAL EXPRESS RADIO
by: JEREMY JULIANO

James Byrd started getting notoriety in the late 1980's when his then band, Fifth Angel, started getting praise as one of the next "big things." But like so many of those big hype bands, the promise was never fulfilled. Quality musicianship, a so-so singer, and uneven songs saw Fifth Angel release a few poorly-received albums before they folded up shop. But Byrd was a standout from the group. With his sweep picking and sense of melody, he was quickly picked up by Mike Varney's shred-o-rama label, Shrapnel Records.
Over the years, James has released a variety of albums, some instrumental and some as a full band ensemble. In 1997, with a new label, James took his second stab with one of his projects, Atlantis Rising, and released Crimes of Virtuosity. Now less than ten years later Lion Music is re-releasing this overlooked gem, giving everyone who missed it a second chance.
This time out, there are two additional tracks: "Shot Down in Flames" and "Bolero no. 46 Mvt. 3" are really strong tunes that make you wonder why you didn't become familiar with them the first time. Both songs are up-tempo, with "Bolero" relying heavily on the Neo-Classical shtick. Not that one should be surprised by the Neo-Classical sound if they have been listening to James over the years; he is one of the few modern guitar players to garner praises from the self-righteous Neo-Classical visionary himself, Yngwie Malmsteen.
Listed vocalist Kendall Troy (who is actually Kendall Bechtel, the guitarist who replaced James in Fifth Angel … weird, huh?) is nothing short of amazing. An all-out, balls-out vocalist who really delivers the goods, Kendall hit's the highs and the lows with a lot of presence. One might think covering Andrew Lloyd Weber and Tim Rice's "Heaven on Their Mind's," from the highly acclaimed rock-opera Jesus Christ Superstar, quite the daunting choice for the guitar player, but what about the vocals … Man, that is some dynamic melody to follow and Kendall sings it like a seasoned stage veteran. This track alone makes the disc a must for Melodic Metal fans.
The only tripping point to this disc is the fact that Byrd might be a little too obsessed with the aforementioned Yngwie. Their styles are eerily similar; you may need to double-take your play list just to see who you are listening too. Yngwie Malmsteen's Rising Force & James Byrd's Atlantis Rising … it can be no coincidence. Also following in Yngwie' foot steps is the Richie Blackmore (Yngwie worships the mighty dark-one) inspired "Storm King;" a serious ass kicking number straight out of the Deep Purple/Rainbow hey-day.
Despite what may be an identity crisis, James Byrd plays some amazing Melodic Power Metal with a lot of skill and taste. There is a reason Crimes of Virtuosity is being given a second chance. You, the listener, may have let this disc slip by unaware the first time out, now there is no excuse to miss it again!
BLOGCRITICS.ORG
By Marty Dodge
There was a bit of trepidation when I plopped this sucker in the CD tray. After several recent bad experiences with guitar wizards and their god awful instrumental albums, I was a wee bit worried. I needn't have been, this is in fact a group album from Atlantis Rising with that type of musical instrument called vocals. This is a re-released of 1998 album (with bonus tracks) and it is a rather good hard rock. While it won't be breaking any sales records; its competent stadium rock that does not disappoint. Oweing to the prescence of one time Fifth Angel guitarist Byrd, you can bet the guitars on here are shit hot. Considering the complements this bloke has gotten from Malmsteen, its not surprising that much of the guitar playing here shares some similarities with his as well as in style of the music. I believe Byrd is rather fond of Malmsteen in his Rising Force guise, which to be honest, so are the rest of us. There are other nods to Rainbow on such tracks as 'Heaven on their Minds' as well as Deep Purple on 'Storm King.' The vocal & guitar pairing on 'In My Darkest Hour' is rather impressive. Basically my first impression of this disc were way the hell off. Quite an impressive collection of tracks.
Rating: 4/5

TRUEMETAL.ORG
Take Ritchie Blackmore put him in a pot. Then add some Malmsteen, Hendrix and Uli Jon Roth. The result......James Byrd. Well, what can I say. He is back with another album. The whole album is filled with his guitar melodies and arpeggios. The singer, Kendall Torrey, is one that easily reaches out to the listener. A mighty and powerful voice. The highlight of the album is the rock version of the Jesus Christ Superstar song, 'Heaven on their Minds'. Here, both Torrey and Byrd, shows their maximum abilities. Other songs worth mentioning are 'Storm King', 'Goodbye my Love' and 'In My Darkest Hour'. There's also an instrumental, 'Jane', that's really beautiful. This is a good album and I strongly recommend it."
THE APOCALYPSE CHIME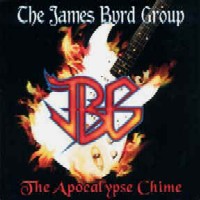 RAINBOW FLAMES METAL DOMAIN
There are few things in life better than getting a hold of a CD and instantly falling in love with one of the songs on it. To know that this song is something completely unique and special and a piece of music that will always be adored. Well, The Apocalypse Chime by the James Byrd Group has such a song, entitled Cold Paradise. More on that later, but just be prepared when you hit track number four, to be blown away. This CD has lots of good things going for it. For me, the number one attraction, is vocalist Robert Mason. His vocal performance on Lynch Mob's self titled CD was enough to make me fall in love with that CD, and was the only reason it kept getting played over and over again... Mason is capable of so much, and on Apocalypse he doesn't disappoint. The vocals are rich and well delivered, he kind of puts that Göran Edman sound on a few of the songs as well, which works very nicely. The guitar is well executed, and is a neo-classical lover's dream, the fast, crisp shredding of Yngwie Malmsteen mixed with the gentle melodies of Michael Schenker describes the sound of James Byrd's guitar riffs, just minus the aggressive tones that Yngwie and Axel Rudi Pell have. He can mix in, the "in your face" sound without being too aggressive with it, and the solos are tastefully done, and work with the music instead of over running it. The drummer is not too bad either, Chase Culp, does a nice job keeping up with some of the odd rhythms that have been thrown at him to reproduce. The songs are what count though, and the song writing reminds me strongly of Yngwie's best stuff and MSG's melodic wall of sounds. All the songs are well written, and have their catchy moments. Here is a rundown of each song.
1. Bosnia: Very Malmsteen-ish with lots of great riffs. Its a hard rocking, true heavy metal song that gets the CD going with a big BANG!
2. One: Still getting it together, just waiting to blast into the rest of this awesome CD, this song is so good, yet after hearing the next few tunes it sounds like filler material. That's just how GREAT this disc is. Hang tight, it keeps getting better.
3. Visigoth: This is one of my favorite songs from this album, with the crystal clear catchy guitar opening and the generally Yngwie-like guitar work. The vocals are gorgeously done, and add just the right sound to the song. The chorus is so well done and catchy too, there is a lot happening in the background of this song. It kind of reminds me of Yngwie stuff like "C'est la Vie" comes to mind.
4. Cold Paradise: This is THE song of the album. A beautifully created masterpiece that fits in the catchy hard rock formula of McAuley Schenker Group's best songs. This one you will be singing along to for a very long time. It gets in your head and its impossible to get it out. The drum beat is a bit odd timed, Mason puts all the emotion into the vocal part and creates the atmosphere, while Byrd's tasteful guitar spawns a feel good mood to it. Mix in the bombastic European hard rock stamp of bands like Brazen Abbot, and you get Cold Paradise. This song alone is worth the price of the CD.
5. Death (is): Not quite as sinister as the title sounds, this song is still a good hard rock fest with a heavier edge and kind of a bluesy guitar sound that has a vague Hendrix spin to it. Which gives way to a huge sounding chorus complete with Uriah Heep-ish keyboard. Not as memorable as the song before.
6. Dolly Dagger: Everyone seems to want to do a tribute song or in some cases such as Joe Lynn Turner's "Undercover", an entire album. This is a Hendrix song I can't say that I have heard before, but it fits perfectly after Death (is), and from having heard other Hendrix songs, I can safely say that Byrd nails it perfectly and Robert gives a vocal performance that sounds distinctively like himself but successfully puts that Hendrix tint into it, and manages to sound natural instead of like an imitator. Overall its nicely done.
7. I've Got A Line On You---a decent song, but to me it sounds the most like a filler. It has the same European sound that the rest of the album has, its a good song, just not as good as the rest, and doesn't have any standout features.
8. Lighting the Sky: The ballad of the disc, this has as much as heart and emotion as "Dream Until Tomorrow on the Mason sung Lynch Mob CD. Maybe a little more, and its not as plodding as that song was either. Its a very beautiful song that is carried mostly by Mason's outstanding performance, to me, he makes this song the shining gem that it is. Most ballads have their share of acoustic guitar fillers, and this one also has that mixed within it. Overall a wonderful song, that should be a classic ballad.
9. The Long Road: This song winds you down off the high you probably have by now from listening to all this really top notch music. Its a medium hard rocking song, but just seems like the perfect note to end this disc on, getting you all hyped up to play it......again......there will be lots of replays for this 'un.
This CD has what a lot of CD's DON'T, and that's superb songs that are based around a great guitar rhythm. 'Visigoth' is the perfect example of this. It reminds me of the guitar structure of Contraband's "If This Love". Listen to both CD's and then you'll know what I mean. If you love TRULY GREAT heavy metal music, then this is THE disc for you, its THE disc for anyone. I can't imagine anyone NOT liking this. Oh yes its that great. For fans of Malmsteen, Axel Rudi Pell, and Rainbow, this is a MUST HAVE. Its better than just good or even great, this one goes down in my book as an all time classic. Hands down . The only weak point of the CD is the production, its not all that great, but the songs speak for themselves and shine through. You get used to the sound and it doesn't really detract from the music at all.
8.7/10 Review by Alanna Evans.
SON OF MAN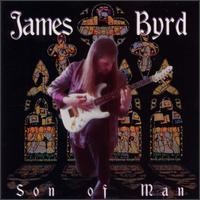 GUITAR HEROES REVIEW [FRENCH TRANSLATED]
Second solo disc from James Byrd, 'Son Of Man' is even more interesting from many points of view. First of all, the play of James has improved considerably between the two albums [Octoglomerate - Ed], and where one could suppose a certain technical limit, one does not note any excess but only reserve and sobriety. I was particularly struck when listening to this disc by the particularly emotional play of James, and his particular use of the acoustic guitars. The first title 'In the Beginning', and the last 'In My Fathers House' are in my view the most beautiful pieces of this album, and remain relatively accessible by all in spite of their deep neo-classical influence.
RAINBOW FLAMES METAL DOMAIN
There's something about James Byrd's playing which is I guess 'uplifting'! Pretentious statement? Probably, but no less true for it. On paper, an instrumentalist's album from a guitarist who shreds as if the world supply of shredding were about to disappear like the rainforests is generally unattractive stuff, yet James Byrd is an entirely different entity. 'Son Of Man' suggests that James Byrd has hidden powers that most other guitarists lack. In the hands of this virtuoso the mundane physicality of wood and metal is transformed into something beautiful and moving, something capable of transmitting the deepest emotions. Only true greats posses this ability - James Byrd has this quality. Each of the nine songs on 'Son Of Man' is a consummate vehicle of expression with Byrd's soul right at the forefront. The guitars swoop, moan, cry and howl in such a way that the vocalist is completely forgotten for the entire 44 minutes running time. Byrd obviously knows restraint and the power that space has. That is not to say that 'Son Of Man' doesn't have its quota of pure guitar madness, it does, only the many moments of calm and shade do a superb job of making you take in the fast passages and appreciate them. However, its the melodies that make this album a complete winner in my book.
1. 'In The Beginning' kicks off the album with a powerful explosion and various sound effects that create a huge sonic soundscape, guitars then enter and swirl around the stereo frame and your brain. The backing track has the same sort of feel as Uli Jon Roth's 'Lilac' until the chorus kicks in with a super majestic melody that is simple but so perfect. James throws in some glorious runs and phrases before soloing over the chorus with suitable aplomb. Heavy Hendrix-ian wah work kicks in towards the end throwing the track into overdrive, a funky motif comes in briefly before another anthemic theme that slows the tempo down a notch or two. Byrd uses the wah to great effect again creating a very vocal quality, a superb opener.
2. 'Adam' is up next, this time with a darker sounding theme. Superb melodies over a quite dramatic backing, you can feel tension in the air. The counterpoints between lead guitar and rhythm is quite glorious, with the solos throwing all kinds of nuances and inflections in. A Jeff Beck like phrase comes in near the end and here Byrds tone really shines. Another explosion segues the track into...
3.'The World Requiem' has another massively majestic theme that gets right under you're skin. Here Byrd's guitar really takes the place of the vocalist over the quite busy backing. I must throw in here that Chase Culp's snare drum sounds HUGE, smacking you in the face with every pound of the skin!! One and half minutes in a climbing weaving run comes in before Yngwie style pedal points - glorious. The melodies soar ever higher here after and Byrd plays around with it to perfection - One of my favourites.
4. 'Ezekiel (Son Of Man)' Some shredding opens the piece before settling into calmer pastures with Byrd using a super clean Strat tone to the full. Again Uli Jon Roth comparisons spring to mind but their is very much supreme individuality in the piece that makes it Byrd's own. The tempo picks up a little and Byrd's tone becomes dirtier again for some glorious pyrotechnics, before the clean tone re-enters with some very attractive runs. The main chorus figure at 2.58 is pure heaven intertwined between the solo guitar and backing. Another superb track.
5. 'Yeshua - Adonai Elohim' is a gentle atmospheric classical keyboard driven piece with some truly meaningful classical guitar scattered here and there. Similar in mood to Yngwie's 'Prelude To April' and this comparison sums tells you the quality.
6. 'Out Of The Temple' has a neo-classical feel to it. Byrd plays with a delay pedal creating lush counterpoints. The track builds as layer upon layer of guitar makes this one heavy piece. James throws in suitable attired soloing that will have you reaching for the repeat button on your CD machine. Many great arpeggios intertwine with glorious vibrato and its all pulled off with such apparent ease!
7. 'The Teacher / Beatitude' starts off with dreamy chords made even more 'trance' like with inflections from the tremolo bar. A minute and a half later more Hendrix style rhythms come in ala 'Little Wing' or 'Hey Baby - New Rising Sun'. Over this is smooth distorted lead guitar which throws in all the melody you could wish for, I even detect a few Uli lines ala 'I'll Be There' - a very good thing indeed, another highlight.
8. 'Golgotha / The Right Hand Of Power' The title perfectly sums up this one. A power chord progression opens where you can really hear those tubes in the Marshall's being slammed, before some more 'flying' lead lines that make this everything you hoped it would be and more. There are several key changes throughout and again great use of the wah pedal is brought into play. Half way in the tone cleans up for some more superb arpeggios that will inspire every guitarist out there. The track goes through many different areas towards the end throwing a great slant on the track.
9. 'In My Fathers House' returns to the more melodic anthemic areas of the first few tracks and rounds up the album superbly. Here James' tone is extra glassy and quite spectacular making every one of the perfectly placed notes, licks and runs clearly audible. The track sees a few variations of earlier themes and gives a good sense of continuity. Altogether a perfect ending to this album.
'Son Of Man' is the finest instrumental album I have ever heard on a par with Yngwie's 'Rising Force' and 'Concerto'. It slams all over Vai's 'Passion & Warfare' and eats Satriani's 'Surfing With The Alien' alive. You can relate to this album in such a way that you feel every note, and take in every nuance and inflection. This is an album that you know will be with you forever and you will look forward to listening to it every time. 'Son Of Man' is the kind of album you will only discover a handful of times in your life and that perhaps is the main key. You can feel and hear Byrd's devotion to his art and craft through these 9 tracks and that is what really makes this album something special in my book - it has soul and a power that is evident from the very first spin, after that you are hooked. Buy a.s.a.p..
RATING 9.8/10

OCTOGLOMERATE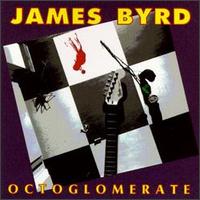 GUITAR WORLD MAGAZINE - March 1994 (ZZ Top Cover)
Byrd soars through rock, blues, metal, classical and vaarious hybrids with equal skill, and isn't affraid to play in the occassional major key. Muddy mixing puts a slight damper on things but but the music rises above it.
Rating: 3.5/5
Review by Dan Amrich.
HEADY METAL'S GUITAR ZONE [URL UNKNOWN]
James Byrd is an excellent neoclassical guitarist from Washington State, but he don't assume an Yngwie clone. Byrd's sound is influenced more by European guitarists like Uli Roth and Michael Schenker than it is by Bach or Paganini. His style is much less speed oriented than other neoclassical players and he knows how to play with a lot of emotion. James Byrd was called one of "The ten best guitarists you've never heard of" by Guitar magazine and Yngwie Malmsteen said "James Byrd is the most exciting European sounding guitarist I've heard in years." James Byrd's first instrumental, "Octoglomerate", really demonstrates what makes him different than the typical neoclassical player. Songs like "Sunburst" combine a heavy riffs and classical melody with a dramatic acoustic section. "Heavy Water" features Hendrix-style blues with a rock groove. The middle three songs have very atmospheric textures and unusual acoustic playing. A couple of more experimental moments don't work as well, for instance in the middle of the CD there is about 40 seconds of sound effects of planes taking off. Overall, "Octoglomerate" is a CD that will appeal to fans of neoclassical playing and to fans of the great European guitarists of the late '70s and early '80s.
Review by John Nicholas
ATLANTIS RISING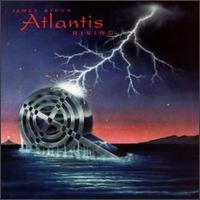 METAL HAMMER MAGAZINE - 1990
Stop the world! Progress halts here. Instead of funk, rap, AOR or fusion thrash, we suddenly find ourselves with what can only be described as 1987 style metal! I had to look to see if these guys were from Sweden, but no, the blond bombshell James Byrd is from Seattle and he sure plays a mean guitar on 'Let It Out'. Unpretentious shouting mayhem laced with some dazzling guitar work that would make Yngwie himself blush, shout and rage. James used to be in Fifth Angel, where he won worldwide acclaim, before forming Atlantis Rising, a four piece melodic rock outfit featuring singer Freddy Krumins, Evan Sheely on bass and Scott Hunt on drums, the band rock out with steely vigour and every song is delivered with emphatic drive. Nice to hear some keyboards too on the high speed 'Driven By Desire'. This is the sort of band who suddenly develop a massive UK following with hardly any press hype. Highly Recommended.
5/5 CHRIS WELCH.
FIFTH ANGEL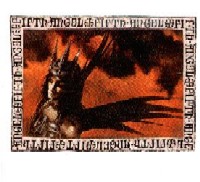 SNAKEPIT [http://www.truemetal.org/snakepit/magazine.htm]
At last, one of the best melodic Metal albums of all time is re-released on cd. You have the album already on vinyl? Then choose yourself if you want to buy it on cd as well. You don't know them? Well, get this gem immediately otherwise you miss some of the best Metal music ever written, ever performed, ever existing. In 1986 only few people appreciated the great traditional riffing of James Byrd, the original drumming of Ken Mary and the classic clear and powerful voice of Ted Pilot. Maybe the band was too heavy for the glam scene, not heavy enough for the Speed and Thrash scene and the label didn't succeed in reaching the big DIO fan base, so they disbanded frustrated after releasing the (little more commercial) second record "Time Will Tell". The Brilliant nine songs, beginning from the fast-paced "In The Fallout" to the epic "Cry Out The Fools", all of them outstanding, punching melodic Metal, supported by one the best works of producer Terry Date, made this output a very special piece of music. Essential, eternal.
Heinz Konzett
EPINIONS.COM
First of all, I must say that it never ceases to amaze me what is, and what isn't, available for review on epinions. Rare and out of print cd's such as this and Vinnie Vincent's "Invasion" are fortunately listed, but modern day bands like Iced Earth and Nevermore are neglected. Here's to the hope that this will soon change.
Released in 1986, Fifth Angel's self titled debut made little or no mark on the industry. Metal was still on the rise publicly, and if you didn't wear lipstick odds were that MTV would ignore you. That's one hell of a shame because Fifth Angel were loaded with talent. It isn't often that a band is so professional and well studied as to perform such beautiful and intense melodies as these. This is quite possibly the most underrated (should I say ignored?) album ever produced. These guys were mostly known for their theme song to the short lived Howard Stern television variety show in the early nineties, and they were lucky to get even that little promotion. With sub-par and mediocre bands like Winger and Trixter raking in the cash, here was a group that had something to say, while nobody was listening. No doubt their record label figured that since they weren't pretty boys there was no sense in pushing the record. Forced to sink or swim on their own, it's amazing they were even afforded the chance to make a sophomore effort, the equally awesome "Time Will Tell".
Bands like Fifth Angel, Queensrÿche and Fates Warning were then labeled progressive, but a more fitting term would be power metal. Not unlike Blind Guardian, Gamma Ray, Helloween and the like, the strains captured within the jewel case was classically inspired and thought provoking. Don't think this album doesn't rock though because it does, and then some. Full fledged shred-o-matic songs like "In the Fallout", "Shout it Out", "The Night" and "Only the Strong Survive" showcase what was the band's driving force: guitar wizard James Byrd. While this was his only effort with the band, it proved to be a huge stepping stone for his solo career.
Equally as impressive is singer Ted Pilot's effort. He has the perfect voice for power metal and I'm surprised he wasn't invited to join another band's ranks when a vocal position became available. Especially on the song "Cry Out the Fools", his is a moving performance which allows the listener to fully experience the songs without distraction. So many great bands are lesser because of a sub-standard vocalist and it's refreshing when all facets of a band consist of talented individuals.
Keeping with a long standing metal tradition started by founding fathers Black Sabbath, the band also does a self titled number. As you may have guessed, it's called "Fifth Angel". I suspect that bands save their coolest musical arrangements for these songs that bear their moniker when their debut albums are being produced, because that is usually the case. They stand out. Every song on this album does in fact, and that is what makes it a shame. If only somebody had promoted this product I am sure these guys would have been huge. They are better than plenty of similar bands that saw success, but I suppose life isn't fair.
The good news is that this album has been re-released. The bad news is that it's only been done so in Japan. If you want it you'll either have to hope to find it in a used CD bin somewhere or cough up $30 bucks for the import. Personally I think it's worth it. Music so thoroughly enjoyable provides pleasure for decades and to me that justifies the cost.
5/5 Review by Thrashmaster.
EPINIONS.COM
Fifth Angel's self-titled album is one of the outstanding achievements of the 80's most of you never had the fortune to choose. As usual with most of these type of concept albums it was first released in Europe. I bought it and fell in love with its brilliant vocals, lyrics and music while serving my country in the U.S. Air Force in West Germany, circa 1987.
When it was released in the United States in 1988 it lost is fantastic cover art of a winged horse ascending to heaven. Basically the entire album was shuffled in with the new hair bands of that period such as Warrant and the Bullet Boys singing the typical boy-sleeps-with-girl songs that hastened the end of metal-edged music but a few years later.
Fifth Angel was praised by a number of critical music reviewers around the world; yet these reviews did not make much an impact. The album remained a cult collectors item among the few in the know. The record company did a poor job of marketing the group's talent and unique thematic concentrations. Instead it rushed them back to the studio after a tour and demanded a more radio-friendly album "Time Will Tell" which would not measure to the first if it included a $100 bill in the CD gem and Nobel Prize endorsements. The band faded away after such a weak attempt.
"Fifth Angel" belongs on any intelligent progressive-metal listeners all-time list of best albums. I have always felt releases on this quality helped redefine metal as a art form as any other musical theme. And not a horrible stereotype of angry long-haired freaks screaming about drugs and destruction. When considering the fact that most pop-singers, outside of Sting, refuse to sing about violence on television, nuclear war, the evil of using children as soldiers in armed conflicts, the possibility that a spirituality force help rescue the world from itself, etc., the average consumer and/or record buyer is bombarded with negative elitist media coverage and dysfunctional and irresponsible parents blaming metal music for their family's collapse.
With songs like: "In the Fallout,", "Shout It Out," '"Call Out the Warning," "Fifth Angel," "Wings of Destiny," "The Night," "Only the Strong Survive," "Cry Out the Fools," and "Fade to Flames, "Fifth Angel" plays like a sonic novel examining all the ills that plagued our society and the world in the 1980's. Its positive spiritual message is most noticeable when considering the fact that it could have conceived as a musical CNN by reporting and not offering some solution.
Vocalist, Ted Pilot has a powerful range that matches the intensity of the music at all times of the album, what is amazing is his soft singing in points such as "Wings of Destiny" and "Fade to Flames" where you wonder how could such moving and powerful songs be ignored over screaming fools wearing leather thongs. It makes you wonder if the visual aspects of our society has overcome most of our senses. "Fifth Angel" never made a video and "sin" might have condemned them to the nearly unknown.
Fortunately Japan Sony in 1999 re-mastered "Fifth Angel" and released it to great fanfare (those of us in the know, I mean.) The release is an import and more expensive than most CD's you could easily buy. But buy this one you must. Any follower of Queensrÿche, Heir Apparent or Dream Theatre should rush out and purchase it. You will not be disappointed. The music and its involved themes still stand the test of time. 5/5 Review by Mark Antony
RAINBOW FLAMES METAL DOMAIN
Laying in the depths of obscurity, is the band Fifth Angel. Little heard of, and known to even the very few as being the band where James Byrd first lent his axe slinging talents. Why a release this wonderful would be left in the shadows is beyond me, perhaps it was the apocalyptic nature of their lyrics with the slight religious tones. Maybe it was the fact that glam metal was dominating the airwaves and there was little use for bands playing an early version of power metal fused with melodic hooks and driven by tastefully striking guitar riffs and solos. But Fifth Angel is one of those newly discovered gems I have stumbled upon and am thankful of it.
The self titled release is one of the few albums that I can truthfully say that I like every single song on it. From the opener, "In the Fallout" to "Fades to Flames", its metal ecstasy. The personality of this disk lays in the performances of two musicians, vocalist Ted Pilot and guitarist James Byrd, who also wrote the majority of the music and lyrics on this release. Pilot's voice is one of the best I have ever had the pleasuring of hearing. Rock solid, never wavering or breaking, capable of nailing extremely high notes to perfection, including all-out screaming, but he's at his best when he's just giving it his all. His voice stays in a mid-range, not too deep, not so high that it sounds 'girly' but right in the middle, brimming with power and delivering each lyric with conviction. Equally as impressive is James Byrd's guitar work. At the time, crazed soloing and over flaunting of axe slinging skills was the big thing, but Byrd manages to flaunt his stuff without going overboard. Byrd stays within the boundaries of each song, and adds emotion and flavor with his riffs and solos instead of trying to steal the show. Byrd is backed up by guitarist Ed Archer and the double axe attack adds even more depth to the mix. The rhythm section of John Macko and Ken K Mary provide a nice backbone, with supporting bass work and crisp, sharp drums. It all falls comfortably together to create pounding power metal fused with addictive melodies that just scream to be replayed over and over again. The songs themselves are totally killer. No other words can describe them. Inspiring, up lifting, drivingly energetic and held together by the layers of guitar riffs given life by Byrd. Fifth Angel's debut release is easy to fall in love with.
Its not every day an album like this one is unleashed upon the industry. With so many superb song its tough to pick out even a handful to be the highlights. My absolute favourite is "Call Out the Fools", even if not the best representation of the disk, for it has a slightly different sound than all the other songs chosen to be included on the release. Its the creation of throwing power metal and hard rock together. Just listen to the opening layers of guitar, the heavy supporting riffs and the squealing over the top... and the chorus is just to die for! With the guitar breaks before each verse, and the little squeal afterwards. The guitar solo that begins at the top and then falls downward only to climb back up again and bubble straightforward. The rock solid vocal delivery drives this song home with heated passion. An attention getter from the very first note, is "Fade to Flames", with its acoustic opening, and change into the world of galloping riffs and another superb chorus, and a short and sweet guitar solo thrown in for good measure. The ending comes on very sudden, with quickly fading vocals that fall into silence. But it is super choruses that fuel the fire of Fifth Angel, and gives the band the wings to fly. "Shout It Out", "Call Out The Warning", "Fifth Angel" and "The Night" all sport exceptionally addictive and remarkably melodic choruses, that ooze with passion. "Wings of Destiny" is the closest thing to a ballad on the disk, but with its wartime lyrics and feel, in addition to its heavier sections, it doesn't quite make it to ballad status, but is one hell of a song regardless and is slipped right into the middle of the CD to slow it down just a notch. From start to finish "Fifth Angel" rarely slips from these high standards in musical quality. "Only the Strong Survive" is the single exception, but even it is a powerful and frantic tune with enough life to it that its still an interesting song, just doesn't quite make it to that pedestal the rest of the release has been set upon.
Fifth Angel is one album that simply cannot be overlooked nor missed out on. Its one of the few albums that truly is on a higher plane of existence than all of the others, where the musical beauty alone is enough to recommend it. All of the elements were pieced together in a rare state of perfection, and it shows. Without filling up the sound with dramatic well placed violins or keyboards, it lets the instruments speak for themselves, and is emotionally moving with just vocals and guitar and the song writing alone. Average in length songs, that will sing on in your heart and soul, hours after the music has ceased playing, and that speaks for itself. Sadly enough, Fifth Angel's debut doubles as their only time in the metal spotlight. Their second album was slickly produced melodic hard rock, but the emotional core and driving soul of the music was left behind in the 80s and without Byrd's signature guitar sound, the 1991 release "Time Will Tell" was obviously lacking. The band fell apart shortly afterward. "Fifth Angel", the debut was released twice, once in 1986 and again in 1988, and was quite a rarity in CD form until the recent re-release by Sony/Epic in Japan, in early 1999. Perhaps the third time around is the charm, and this album will fall into the hands of many more, and be newly discovered by another generation of metal fans who will appreciate it far more than when it was originally released. But for those who have heard it, they will understand why it was 1980s metal in its finest incarnation something truly special, and avoids sounding dated, even 13 years after its original release. A feat seldom accomplished.
Rating = 9.7 by Alanna Evans

---